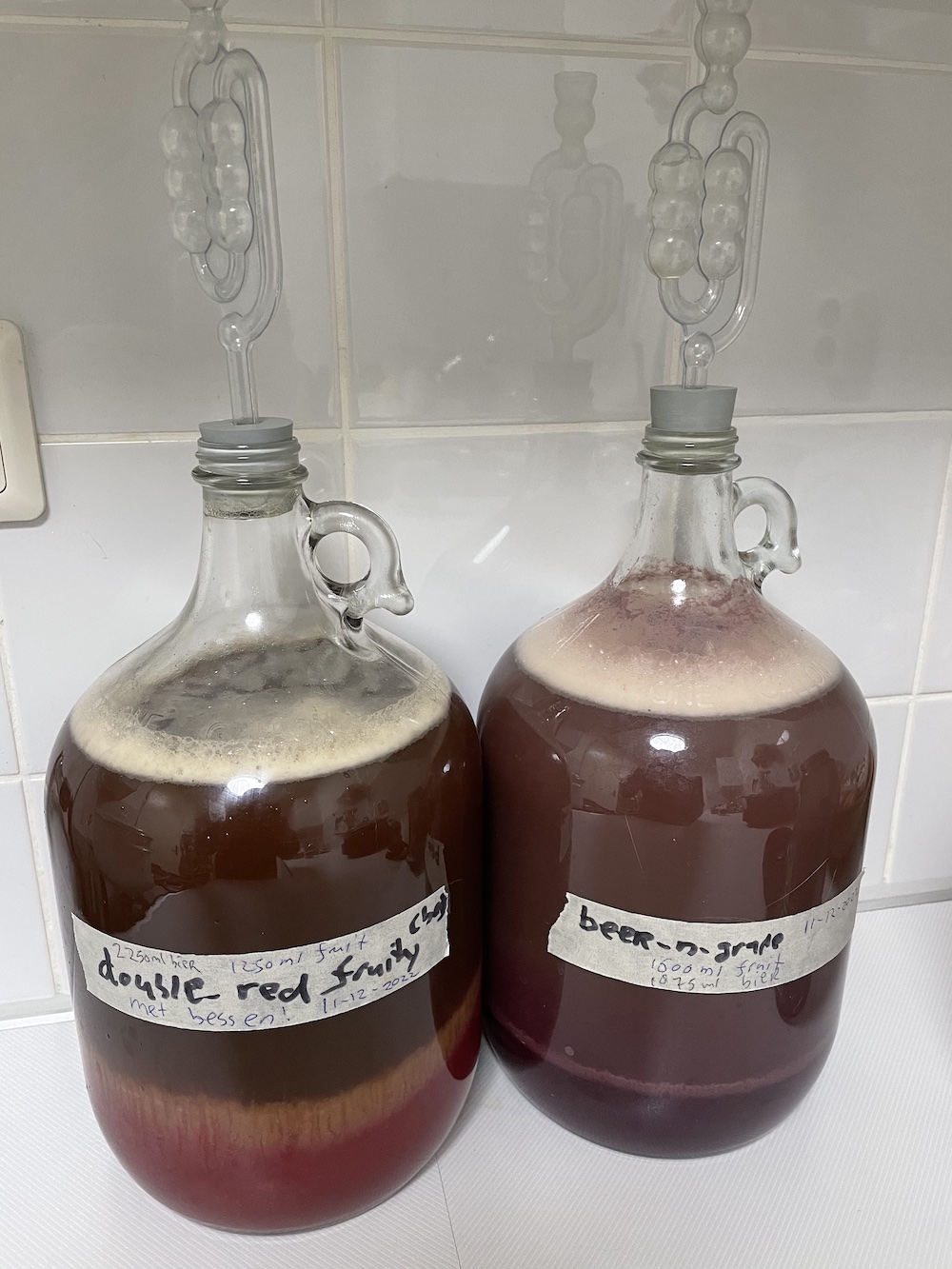 These experimental micro-brew beers use the Breugelse Rooije Red Ale as the "base beer". So I have an active yeast/brew and then topping it of with homegrow/homemade fruit juice. The fruit juice was made by pasteurisation at 70 degrees celsius. And preserved in the freezer at -18 degrees celsius, ready to be used for brew time.
During bottle at 16 June per beer 500ml of Mr White batch was added for active yeast.
Double red fruity
A nice amount of Red currant berries where given by a collegue and pasturized at 70 degrees to get rid of the wild fermentation bacteria and yeasts. The berries where frozen first for preservation and to break the cell walls to extract more juice from them.
1


2


3


4


5


6


 Beer amount: 2250 ml


Juice amount: 1250 ml


              ---------


       Total: 3.5 liter





End result: 3250 ml (with 19,5 gr cane sugar for bottling [6gr/liter)

Beer-n-grapes
The beer-n-grapes contains red grape juice which was a little sugared during juice extraction. The grapes where very sweet and not much tangy sourness.
1


2


3


4


5


6


 Beer amount: 1775 ml


Juice amount: 1600 ml


              -----------


       Total: 3.375 liter





End result: 3750 ml (with 22,5 gr cane sugar for bottling [6gr/liter])

Pictures